What you need to know now that Union Bank & Trust accounts have been moved over to State Bank of Cross Plains' system.

We are pleased to have the opportunity to be the full-service independent community bank for the cities and villages of Belleville, Brooklyn, Evansville, New Glarus, and Oregon. Since we merged with Union Bank & Trust Company (UB&T) on June 1, 2019, we have worked hard to make the transition as pleasant as possible for the customers and staff of UB&T. We have added a number of new products and services to those previously available to you.


Checking Accounts
You can continue to use your existing check supply until you run out unless you've already been notified. You do not need to do anything: your existing checks will automatically be debited from your State Bank of Cross Plains account.
Any automatic withdrawals and deposits you have set up from your UB&T checking account will remain in effect after the conversion.
For more information see Account Information – Personal and Business Account Grids (please visit pages 8, 10 & 38 of the Conversion Guide above)
Debit Cards Consumer and Business
Call (800) 992-3808 to activate and select a unique PIN for your New State Bank of Cross Plains Visa Debit Card – No PIN mailer is sent
Standard Card Limits:

Daily ATM withdrawal: $500
Point-of-sale (PIN) purchase: $1500
Signature: $1500
Business limits will remain the same
Personal Online Banking / Mobile Banking
Online banking & Bill Pay services are available
Login instructions (upper right corner of website)

Click on Account Login
Select Personal Banking
Enter your UB&T username (all in UPPERCASE)
Password is the last 4 of your SSN

My$(Budget) our personal finance manager (PFM) service – re-enrollment is required
Intuit - guides for Quicken users
Need Assistance? If you have questions or need help, call our Call Customer Support at (855) 256-7328.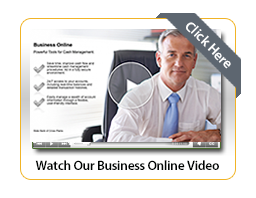 Business Online Banking
Business Online banking and Bill Pay service are now available
If you currently use UB&T Personal online banking and have a business account, please contact a Personal Banker at one of our locations to get enrolled.
Login instructions will be provided by our staff to time of enrollment.
Intuit – guides for Quickbook users
Need assistance?  We have a dedicated support area that our clients with additional business services can contact for assistance with their Business Online banking, ACH, Positive Pay, Remote Deposit Capture, or Business mobile app. Contact Electronic Banking Support at (608) 798-5265 or email at depositops@sbcp.bank.