Card Controls
Your Card, Your Terms
Get control and convenience from an app on your phone for the cards in your wallet. Card Controls is a central hub for managing your cards and how they are used, viewing your transactions, and staying informed.
Turn your card on/off with a tap.
Helps safeguard your cards from fraud.
Control purchases - you can restrict card usage by: location, merchant type, transaction type or dollar amount.
Set real-time alerts on activity - you can receive notifications of card activity based on: location, merchant category, transaction type, or dollar amount.
Provides the ability to instantly change your settings, giving you control over your cards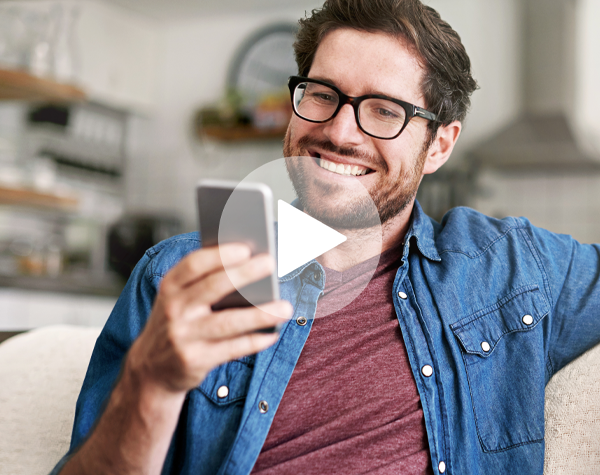 Get Started with Card Controls
Access Card Controls by logging into the SBCP mobile banking app, select 'Cards'
FAQs
Reference our frequently asked Card Controls questions below. Still need help? Reach out to us online!
Verify in your App Store that you have the most current version of our app installed. If an update is needed, you will see "Update" in the App Store.
No, the card will be automatically updated within our SBCP Mobile Banking app.
Yes, multiple cards from our SBCP can be accessed from one Mobile Banking account.
Simply log in to our SBCP Mobile Banking app and tap "Cards" to get started
No, only SBCP credit/debit cards are supported.
Our enhanced card control options allow you to:
· Lock/unlock your cards
· Limit transactions by location, merchant, transaction type or dollar amount
· Easily add cards to mobile wallets (Apple Pay® and/or Google Pay™)
· View subscriptions tied to a card and see where cards are stored online
· Stay informed with alerts
· View your spending via easy-to-read graphs
· Get in-depth transaction details
· Report lost or stolen cards
· Quickly identify and report fraudulent transactions
· Set up and manage travel plans
You can start using Card Controls by downloading our Online Mobile Banking App and connect your cards.


ATM transactions are categorized within Others merchant type.
Specific merchant types have been created within State Bank of Cross Plains Card Controls, and these merchant types can be used for controls or alerts via the Alert Preferences or Control Preferences screen.
Yes. The new card number must be registered. The replacement card can be added via Menu > Edit Cards > Add New Card. The old card cannot be removed but can be unmanaged via Edit Cards.
The region shows the approximate area where the card can be used; the area must be greater than 5 square miles. State Bank of Cross Plains Card Controls can typically map the transaction down to a ZIP code or city. If the city or ZIP code of the merchant overlaps with the selected region in the map, then the transaction can still go through. There are instances where a merchant location cannot be mapped down to a ZIP code or city, in which case Card Controls will default to a state-level match.
Yes. International transactions can be blocked using the Block International location control. Transactions will be limited to the United States.
The primary device is used to track the GPS for My Location alerts and controls, all merchant and threshold alerts, and all fraud alerts will be sent to the primary device. All devices that have registered a particular card can view or change the State Bank of Cross Plain Card Controls settings for that card. Controls (including the On/Off setting) are set at the card level, so the last update to a control will be honored regardless of which phone was used to make the change. Alerts are set at the device level, so each primary device will receive alerts that were set up from that particular device. The primary device can be re-set by accessing Settings > Primary Device.
When performing an edit check on My Location and My Regions, State Bank of Cross Plains Card Controls compares the geographic location of the mobile device as well as the merchant's information that is sent within the transaction. It is possible for the merchant's transaction information to be an address other than the physical location of the merchant i.e. Corporate or Regional address. In these instances, the transaction will bypass the Card Controls edit checks since the information is not within the set boundaries.
Each time an incorrect username or password is entered the message displays. On the third attempt the account is disabled; for security reasons the message continues to display even if the correct username/password is entered. To unlock your account, please contact us at 855-256-7328.
State Bank of Cross Plains Card Controls are only invoked during authorization of a transaction. In some cases, such as gas stations, a card may be tested for validity by doing a $1 preauthorization, and the actual transaction amount is charged to the card after the transaction. Some gas stations will preauthorize for a maximum amount, example: $126, and some gas stations will check validating, example: $1. In the latter case, the actual transaction amount may exceed the limit, while in the former case, an authorization may be denied.
The app automatically logs you off after 10 minutes of inactivity.
State Bank of Cross Plains Card Controls only shows the transactions that are performed with the card. It does not show the transactions that are done on the account without using your card, such as teller transactions or bill pay.
Yes. The app shows the last 50 card-based transactions posted within the last 30 days. The 30 days of transactions begin after you register in State Bank of Cross Plains Card Controls.
State Bank of Cross Plains Card Controls ignores location information that is more than 8 hours old. So, if the phone is off for more than 8 hours, My Location controls will not take effect, and the transaction will not be denied based on the old location information.